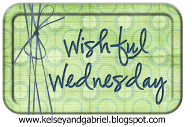 So, it is Wishful Wednesday at
The Seattle Smith's
and the topic of choice is gowns. Well, I agree with the host(Kelsey) when I say that "I wish" I could have worn the gown that
Kate Hudson
wore at the 67th Golden Globe Awards.
I thought she looked really pretty and how elegant was that dress. Really liked her look, the dress was sharp and graceful. I am one for excess and could never stop at just one so let me just say that Zoe Saldana looked gorgeous I liked the color and ruffles on her gown.
Eva Longoria Parker in that radiant red! I like to see white against the red carpet as opposed to red on red but I thought she looked nice.
Heidi Klum, one of my favorite favorites. (her not the dress). I liked the color and the top half especially, the bottom not so much but I still give her a 10!
Ok and I really did like this dress, thought it was a good looking orange.
The other populars? There as a strapless grayish/silver gown that I thought was so pretty but couldn't remember who wore it. Olivia Wilde's Gucci gown was a looker. I liked the color of Sanda Bullocks dress, but not the whole style of it. Kristen Bell's white dress was cute but a little too simple. The woman with George Clooney had an interesting design on her gown but I didn't love the color. Those are my dress picks!