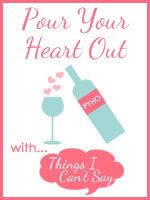 I will be "walking the line". Its easy for me to get super exited for an event, I look forward to getting dolled up. Any excuse, reason or opportunity to receive flowers and balloon
s.
Yes please.
I'm graduating from a Community College, and I will be walking the line. Its not mandatory, the ceremony decision is up to you.

Those who decline, I kind of understand.
Yes it will be hours long.

No there wont be any parking.

But you'll get balloons and flowers.
Pictures of you in your gown with your family.
Proof you did it.

I want that.

I'm not too cool.

Sure I'll have to sit through all the Smith's,
Balloons and flowers.

Those who could care less about the ceremony, that's cool, really :) whatever works for you! You just want to pick up your diploma from the office one day and bone out,

(young folks way of saying "leave")

that's fine!
But not for me. This is big for me. I am excited and making a big deal of it. My family is excited and making a big deal of it. I'm proud of this accomplishment and I want to celebrate it.

(ill celebrate anything!)

I worked hard for this, I woke up

(semi)

early, studied

(kind of)

hard for exams, and I did it.
So I'll be shopping for a graduation dress.
I am making appointments for my hair and nails.
I will probably wear fake eyelashes.
I will probably take 200 pictures.
I will make a big deal out of Graduation day.

The tassel was worth the hassle.

I love balloons and flowers.