Thinking about going to school out of state? Let me offer you my help, the most wisest words of wisdom. Ju
st a couple of suggestions, tip
s, if you will =)
Chooosing the right college/school for you should end and begin with
Victoria's Secret.
First, view their "Pink" Collegiate collection, and if you don't see a schools color and logo printed on cute sweatpants and underwear, then, that school is out. No longer an option. Keep lookin.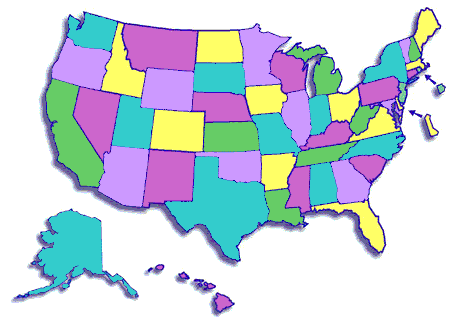 Now flash way back to elementary school and start to get real familiar with your states, if you aren't already. Arkansas is above Louisiana and all that. Become BFFS with the
site
that lists all Universities
by state.
Spend some time at
Kelly Korner
, reading her posts like
this
one mentioning "College Gamedays". Check out how hardcore the commenter's are raving about "their team", notice the states their from and this should help you in getting some ideas for school choices. Look at the adorable little girl dressed in Arkansas Hogs attire until your convinced you want to be a part of the SEC. Then, go to
this site
that Kelly had linked to, they'll hopefully list the schools your considering, then you can begin imagine yourself dressed in something cute in your schools colors.
Then, visit this blog
here
, be inspired by another adorable dress, and proceed to visit both websites that are linked to. This will result in you being overwhelmed at all the possibility's of cute things that have your University name stamped on them.
Is this shopping or choosing a future University? Well who's asking because if it was my Mom then its totally choosing a future educational establishment. If its you,well then you definitely know me and know I totally based my
school
decisions off of clothes from
VS and what not,
I
pretty much picked the state
half blindfolded
;) so yes this is kind of just shopping for future clothes ;)
Everybody wears them.
Sooo
oo toss your options around for a while. State info, school info, requirements blah blah blah. Google will be as faithful as it can be in providing optimal search results. Which is not much so that's always fun.
What I'm telling you next is very important. probably the only thing you needed to read in this post. And yes I know they are oh so cute but unless you want to wear your University of Florida sweatpants to the University of Alabama basketball games, then you better avoid the temptation to order early! Wait til you've got your admissions letter and you know where your going.
Thennnnn, go back to Victoria's Secret. You know for sure what school your going to, order away friend!
Oh and have fun at school.
Because that's whats its about.
;)