Thursdays are a good day of the week in my little blogging world. One of my favorite bloggers is responsible for a post I look forward to every week.
Pink Preppy Lilly Lover
aka Trish comes up with the most gorg pink & green pictures and puts them together for Pink & Green Thursdays! I made timerandomly had a little extra time on my hands to throw a post together, so I found pictures of some pink & green things that I think are adorable and here we are!
(p.s. you might definitely want to enter her giveaway; fab Lily stuff!)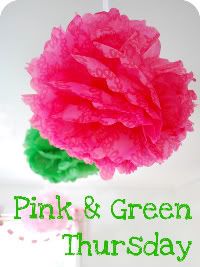 credit
I dedicate those lovey dovey pictures to my boyfranddd. Happy 3 years! :)