If you don't feel like reading a long rambling post, skip this one and instead go here to watch something funny.
♥
♥
**(everyone has their own opinion on how to use the word fat, and how I'm using it in thi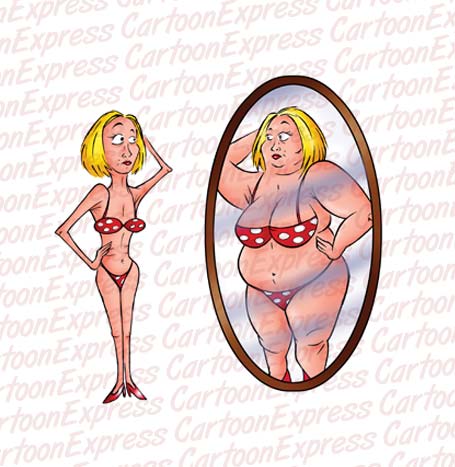 s post is strictly me & my opinion and the only person I am judging here is myself :)



Fat.
I use that word so lightly!
So no offense.

(you can say whatever you want after you say no offense right?;)


This is how I use

fat

in a sentence.
ex: "What are you doing? Nothin just being

fat

." (sitting on my bed watching Food Network)

"I feel like eating

fat

girl foods."

(cheesy fries with extra cheese, etc.)

"Want to hear something really

fat

, I ate 3 brownies...in a row."

Any Jersey Shore watchers remember the episode where Snooki asked The Situation to pass the dinner rolls and he told her she al
ready had "plenty of rolls"? Nice!


So what is

fat

anyways? Your

fat

if your not skinny? I wasn't always big, but I think it was the years 4th -6th when my Mom paid a little less attention to me and how quite frequently I was visiting the ice cream man. So pretty much middle, and high school I was shopping for extra larges. How is it being the bigger one out of all your smaller friends? Great. But not really. Hearing someone 6 sizes smaller than you say "oh I feel so fat" makes you feel like a blue whale. Or at least it did for me sometimes. I was so thrilled I could barely squeeze into an Abercrombie jeans size 12, but too bad their display shelf goes from small jeans at the bottom to big at the top. Little me used to get so embarrassed, telling a worker, excuse me sir I cant reach those jeans at the top yes I need the biggest size you have because I'm so large and in charge, thanks for your help. Shopping for jeans was the biggest pain because I needed them big and long, I'm kinda tall. Then I discovered something weird, I fit designer jeans extremely well. I fell in love with them and not the prize tag. Oh and how sad was I couldn't even squeeze into a pair of Sevens size 32, but I could get in a pair of Joe's Jeans, the Honey Booty fit was stretchy enough to work, so that was my pair. I didn't like or enjoy my size, but I have a very optimistic personality so I was never really depressed about it. I totally tried to change it though don't get me wrong. Kind of diets, the very little exercise I could commit to. But I love ice cream and soda way too much, and I don't like exercise enough to make a dent in any weight lo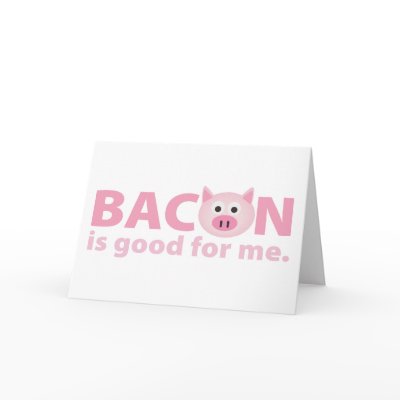 ss. Maybe there was nothing I could do, maybe I would just always weigh more than 174 pounds. So I had to be okay with it. And I was, and was totally

fat and

happy!

(I like blogging because I love writing whatever, however I want. Knowing its not being graded for any English class is a relief. Punctuation who cares. Sentence structure goes out the window and yes I'll say un good if I want. It doesn't have to be perfect. So sorry but if you want to please bare with me because I really don't feel like coming up with a smooth transition for this post.)

So I'm a medium now. All of my old clothes and jeans are too big for me. BF and I jaywalked/ran across a street the other day and those old A&F jeans fell down and my butt showe
d. Real nice. Everyone has asked me what I've done and that has become my most hated question. Seriously. I fuh reak out and get all nervous because I really don't know what to say. This post started out as me venting about how much I dislike being asked "how you lost weight." I really didn't notice my size until the subject was repeatedly brought up...by the immediate fam, and even my nail lady lol. But you can for sure tell by a pair of jeans."Wow you lost weight!" Yea thanks I know I was a cow before.

You know it could have been baby fat all along. Who knows. All I know is I didn't do anything. I drank my usual more than one soda a day just like always. Didn't get really any exercise. Tried new recipes and had seconds.

My Mom pokes my waist and calls me skinny minny and it freaks me out because I've always been used to being bigger you know. My Dad jokes around and asks if "anyone is feeding me", if I need to go
to the soup kitchen, and do I have an eating disorder. He so funny.

I kidd and say, "I totally do but not by choice." Ha!

Dinner is my first meal of the day sometimes. I know its not healthy durrrr. But I like to sleep past breakfast. And sometimes I'm not really hungry for lunch, I feel like I can just wait til dinner. And that's what I'll do often.

So honestly, not eating, that's probably how I lost a little weight. But come on how bad does that sound?! Ridiculous! I cant advise anyone that!! No its not the healthiest thing in the world. It sounds bad enough when I say it, but its really not because I've taken health and watched A&E Intervention, I know about that stuff. ;) All it is to me is some frequently truly accidentally missed meals combined with the fact that a bag of M&Ms & some CheezIts can hold me off for half a day. So sue me.

Oh and the 2nd job I was at for the past 3 months, it was seasonal, and I should thank them too. Nothing like labor laws right ;) I really loved optional breaks. Instead of stopping I'd rather keep going and get all my work done and then go home to relax and eat. And you know what happens when you forget your lunch at work right? You don't get to eat one.


Next time somebody asks how I did it I will simply say "I ate less/rationed my portions." Cause that's really all it was.

Sure there are a few outside factors involved like the stresses of life, my finances; who has money for food anyways?! I rarely have money for 5 star steak dinners, but when its somebody elses (BF"s parents) treat, I don't waste any time licking the plate grubbing down. Would I like dessert too, oh sure! Its not like I don't want to eat! I would cook dinner every night and eat it if I could, but my school schedule doesn't really help with that; night class means Toaster Strudels for dinner when I get done at 9. So my eating habits aren't the best, that's the weird part of this all. I eat what I want when I want, after 9 p.m., fast food & fried is sometimes always a part of my life, and have you heard me declare my love of baking. Yeah. So I don't know how I managed to bake cookies, eat them all and still manage to lose weight,

maybe bacon really is good for you

its a surprise to me.

I gave my Mom a panic attack the other day telling her, "If I lost weight eating whatever I want doing nothing then I'm never doing anything!" As in, never exercising. Um that got me a lecture about how just because I think I look healthy that doesn't mean my cholesterol is blah blah blah. Anyways. I call it "I got lucky" because I know there are so many (myself included) that have tryed/trying so hard to lose weight, and cant. Its not easy. Too hard for me, I'm a little quitter sometimes ;) But not too hard for some of you working out several days a week, go you! Do a couple sit ups for me will y
a.

Everybody's different. Muffin tops and 6 packs. Some of us wake up at 5 in the morning to do yoga, the hot & sweaty version. Some of us like McDonald's Mcflurrys with a double flavor; Oreo aaand M&M's perhaps?

(did you even know you could do that! 2 kinds mixed huh!)

Some of us like spinach pizza. Some of us like extra cheese pizza. It takes all kinds right! Some of us blog about exercising, some of us read blogs about exercising while enjoying 25 scoops of ice cream. Oh the irony! Let me open my bag of M&Ms before I read your workout tips and marathon news. Ha ha.

I hope that if you are looking for it, the magic weight fairy comes and spends a couple months at your house. I'm happy to be a medium yeah but I'm just as happy as I was **+ pounds last year. Actually I'm a little unhappier because now my clothes don't fit and I have no money to replace them ha! Wahh. If I want M&M's, I eat them and enjoy them. If I say I should work out and then I never do, well okay. Such is life. If I go for a walk with my Mom because she forced me to to, well...at least it will help my heart ;) I just do what I do and let my body do what it does. If I blow up to 300 pounds then I guess I get to say hope you enjoyed those M&Ms. That's just me and what I think works for me :)